Hoi allemaal, leuk dat je verder kijkt op onze speciale kinderkerk pagina. We organiseren elke zondag kinderkerk tijdens de gewone kerkdienst. Alleen tijdens de schoolvakanties is de kinderkerk ook gesloten.
Op gewone zondagen ben je om 10.00 uur van harte welkom. We vinden het ook leuk wanneer je een keer een vriendje of vriendinnetje meeneemt.
Hieronder lees je meer informatie!
Groetjes van
Anja, Tamara, Elma en Jacqueline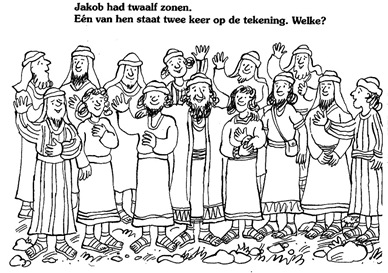 Wat doen we in de kinderkerk?
De juf heet iedereen eerst welkom. Daarna collecteren we voor een goed doel. Elke week is een ander kind de collectant! We halen nu geld op voor kinderen in Nederland die met hun moeder in een speciaal opvanghuis wonen. Met ons geld kunnen zij, net als jij, toch fijn buiten spelen en kunnen er op het woonterrein speeltoestellen worden geplaatst! Elk jaar kiezen we met onze kinderen een nieuw goed doel!
Na het collecteren vertelt de juf waar het verhaal over gaat. Daarna gaan we met elkaar luisteren naar de avonturen die Jezus heeft meegemaakt en praten erover. Dan is het tijd om de handen uit de mouwen te steken. We gaan wat knutselen of een spelletje doen. Soms kijken we een filmpje of luisteren we naar een liedje dat bij het verhaal hoort. Het knutselwerk mag je natuurlijk mee naar huis nemen.
Tot slot danken we met elkaar God en gaan we weer de kerk in.
Zijn er nog andere activiteiten?
Jazeker. We hebben elk jaar tijdens de bijzondere christelijke feestdagen een project. Tijdens zo'n project zijn er vaak extra leuke dingen om mee te maken. Wat denk je bijvoorbeeld van paaseieren zoeken in de tuin bij de kerk of een lekker kerstontbijtje?! En we sluiten het jaar af met een uitje. Een klein feestje speciaal voor jullie.
We hebben afgelopen jaar ook een excursie in onze kerk georganiseerd en geknutseld voor het goede doel! Je ziet er is van alles te beleven!
Iedereen is welkom!
Er is nog veel meer te vertellen over onze kinderkerk. Wil je meer weten? Neem dan contact op met Anja van den Bosch of Jacqueline Zwartbol. Dit kan via de mail
Of rechtstreeks met Jacqueline via mail Jacqueline is ook jeugdouderling dus ook voor andere vragen over ons jeugdbeleid kan je haar mailen.
Graag tot ziens!