Welkom op deze speciale pagina voor kinderen, jeugd en hun ouders. Jullie nemen een belangrijke plaats in in onze gemeente. Kinderen hebben de toekomst en dus besteden we daar veel aandacht aan. We hebben een eigen crèche en kinderkerk (zie hierboven). Daarnaast zijn er diverse kerkdiensten gedurende het jaar waaraan kinderen actief meedoen. Dit kan zijn in het kader van een speciaal project, een thema-dienst of bij feestelijke diensten zoals Kerst, Pasen en Pinksteren.
Heb je vragen? Mail dan gerust naar Jacqueline Zwartbol. Zij is jeugdouderling in onze gemeente en gaat graag met je in gesprek.
Graag tot ziens!
(u heeft ook de mogelijkheid om een mail naar de kinderkerk te zenden, zie hiervoor helemaal onderaan deze pagina)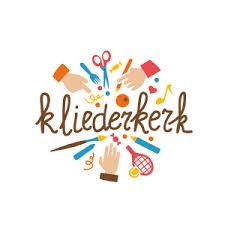 Kliederkerk
Kom je ook kliederen? Samen met de collega's van de protestantse kerk Drunen en de RK kerk in Drunen organiseren we 5 x per jaar Kliederkerk.
Het begint om 13.00 uur en het duurt tot ongeveer 15.00 uur. De data voor het komende seizoen zijn 10 september en 12 november 2023, 21 januari, 17 maart en 2 juni 2024.
We komen bij elkaar in de Open Hof in Drunen, Vennestraat 57.
Kliederkerk is een gezellige bijeenkomst waar je heerlijk kunt kliederen & knutselen, naar een mooi Bijbelverhaal luistert en er lekker eten & drinken is.
De Kliederkerk is bedoeld voor kinderen in de leeftijd van 0 t/m 12 jaar ( t/m groep 8 van de basisschool) en hun (groot)ouders of verzorgers. Ben je ouder dan 12 en lijkt je het leuk mee te helpen dan ben je ook van harte welkom, we kunnen altijd jullie hulp gebruiken! Per persoon vragen we een bescheiden entree van € 3 ter dekking van de kosten.
Wij hopen jullie te zien!
Groetjes werkgroep Kliederkerk,
namens alle vrijwilligers van Kliederkerk Drunen
Klik hier om naar de algemene website van de kliederkerk te gaan.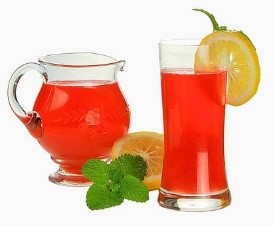 Vooraf even laten weten dat je komt is fijn voor de organisatie. Dit kan via het mailadres kliederkerkdrunen@gmail.com Ook andere vragen kunt u hier stellen of via de jeugdouderling Jacqueline Zwartbol
Wilt u de kinderkerk een mailtje sturen vul dan onderstaand formulier in dan zullen wij spoedig met u in contact treden.