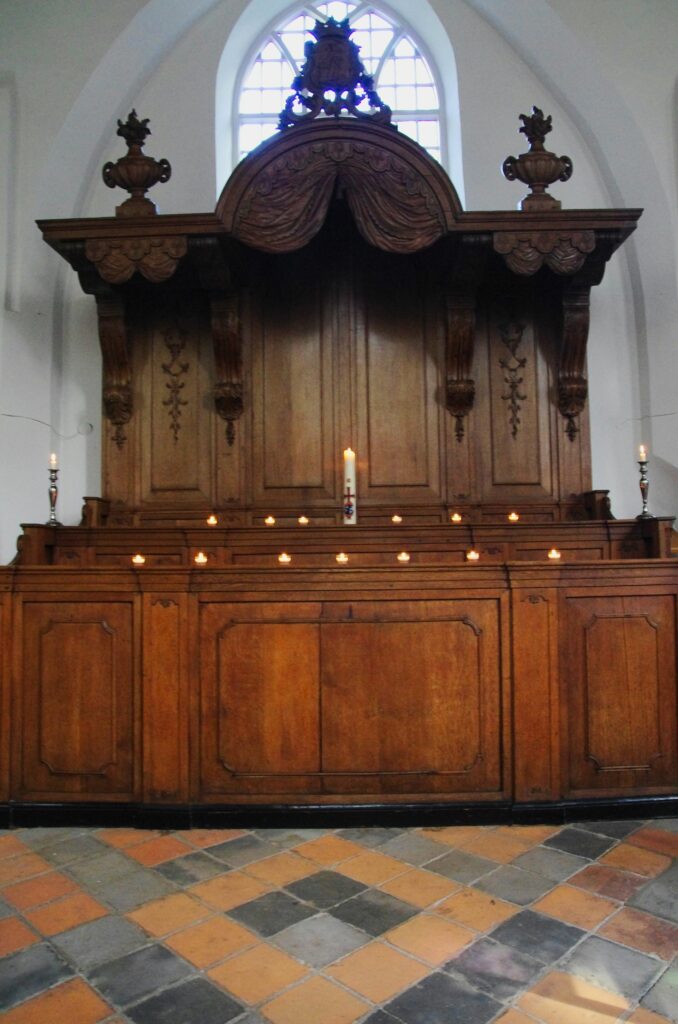 Zondag 7 november 14.00 uur "Lichtjes voor mensen in het dorp*)", een eenvoudige mooie en korte bijeenkomst waarin u gelegenheid krijgt een kaarsje aan te steken, kunt luisteren naar mooie muziek en een gedicht.
Voor wie zoekt naar zin, misschien gelooft dat er wel iets is, voor wie behoefte heeft aan zomaar even stil zijn, voor wie nieuwsgierig is hoe die kerk er van binnen uit ziet, waar je zo vaak langs rijdt, voor wie een kaarsje aan wil steken voor iemand die dat wel kan gebruiken, voor wie wel even in een kerk wil zitten maar een hele kerkdienst te veel van het goede vindt, voor wie een kaarsje voor iemand anders of voor zichzelf aan wil steken en ook wel even een moment van stilte in een kerk wil.
Misschien is dit dan een mooie gelegenheid om toch even binnen te stappen en te gaan zitten. Een korte en eenvoudige viering over de kracht van licht en verbondenheid. Met elkaar muziek luisteren, stil zijn, kaarsjes aansteken omdat iedereen  wel iemand kent die het moeilijk heeft, of dat nu is door ziekte, door een overlijden, door zorgen of door eenzaamheid of misschien maakt u zelf wel een moeilijke periode door. Soms kan het dan helpen om daar samen met anderen bij stil te staan, een kaarsje aan te steken. Een lichtje in het donker van wat moeilijk is.
Foto: Erik Appeldoorn
In verband met het Corona virus zijn alle bijeenkomsten voorlopig uitgesteld.
Bijbels koken
Al een aantal jaren achter elkaar organiseren we een bijbels koken workshop waarbij iedereen van harte welkom is.
Samen koken en samen eten brengt mensen op een ontspannen manier bij elkaar. In de Bijbel zelf vervult de gemeenschappelijke maaltijd een heel belangrijke rol.
Helaas is de workshop die dit jaar gepland stond op 28 maart niet door gegaan.
De kookclub zal kijken of er mogelijkheden zijn om in 2021 een nieuwe workshop te organiseren. Informatie volgt op onze website, dus check deze svp regelmatig!
Heeft u vragen? Neem dan contact op met Ann Will,telefoon: 073 5113528 of email